Knowledge Hub
The latest in technology explained
Must-have free software for your college projects
The right software can make a world of a difference to college students and the work that they submit. However, good software is usually quite expensive, and most college students may not be able to afford the best software that is out there. Here is a list of some extremely useful software, that won't cost you a dime, but can still help you get your work done.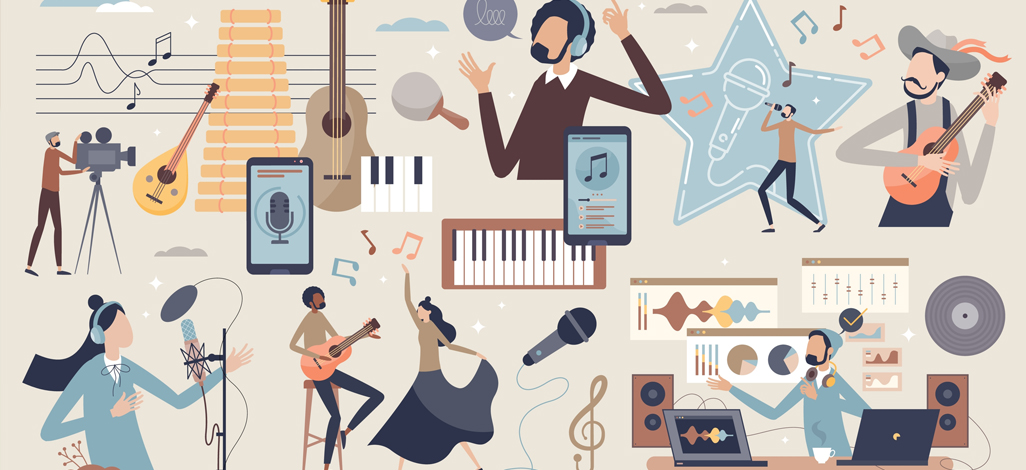 Audacity
If you are doing a course on music (or planning to start your own band), then Audacity is definitely something you need to check out. The software will not only let you record music but also edit it to make your college band sound like a professional one. One of the handiest features of Audacity is its support for plugins. You can add Auto duck, bass boost, wah-wah, and more. Best of all, the software is completely free. Also, invest in a good pair of headsets and speakers to amp the quality of your music. Lenovo offers a range of headphones and speakers to choose from, you can find them here.
LibreOffice
One of the most basic requirements for all college students is productivity software suites consisting of at least a word processor, spreadsheet, and presentation creator. While Microsoft Office may be the most well-known productivity software suite, its subscription-based model may not have gone down well with everyone. There is also software for creating 3D illustrations and one for creating databases. The best part is that LibreOffice can also read Microsoft Office files and vice versa. Apart from being a Word reader, any person who has to do a lot of everyday writing knows the importance of a good keyboard. You don't want a keyboard that will distract you with loud keys or hamper your job with keys that just won't work. Don't worry, simply buy any one of these Lenovo keyboards and work without interruptions.
GIMP
GIMP or GNU Image Manipulation Program is a free alternative to the ever-popular Adobe Photoshop. GIMP's interface is also quite similar to Photoshop, so veterans of the latter can still feel at home while using the software. Further, since it is open-source software, it is capable of running the most well-known image processing algorithms. If you are a photographer or an art student, GIMP is something you should check out.
Lightworks
If you are looking for a professional level video editor tool, then you should take a look at Lightroom. While the software may be free, don't think that the developers have skimped out on most features. Not only is Lightworks available on all major platforms, but it is also very light and should run on older laptops as well. If you still doubt its prowess, Lightworks was the video editor used for many well-known movies like Pulp Fiction, The King's Speech, and The Wolf of Wall Street. If it's good enough for the pros, it should be more than enough for you.
Evernote
In college, being organised can be a real hassle. With Evernote, you will be able to take quick notes for yourself during lectures. However, the best part of Evernote is the fact that it can be used on multiple platforms. Not only is the service available on desktops, but you can also download the app on your smartphone or tablet. So, you can take down notes on your laptop during lectures, and then review them on your smartphone when you are on the go.
With Knowledge Hub, learn about Here's How You Can Extend The Battery-Life Of Your Laptop OR Learn about Laptop Ports 101: A Rundown (Part 2)
#lenovopcpal #pcpal #pcbuddy #laptopsoftware #laptopsearch #laptopfinder #musthavefreesoftwareforyourcollegeprojects
Every few years, technology goes through a major overhaul where yesterday's premium becomes the standard. This leads to an influx of newer terminology and standards that are unfamiliar to the audience, and older standards turning obsolete. Through PcPal, we aim to empower users by providing PC knowledge through digestible content to help them from being overwhelmed by marketing/technical jargon.
---